Pianoshow Success Story
Biasco's Piano Show
Objectives
Biasco Pianos of Chicago asked me to eliminate the thousands of dollars it cost to build four unique Websites every week to support its piano shows. In addition, Biasco needed a reporting engine to help optimize its direct mail, newspaper, TV and radio media plans.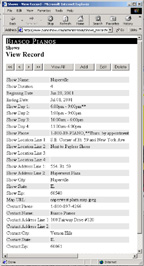 Campaign Model and Strategy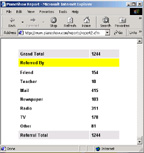 I modified Biasco's Website to display each page dynamically using information stored in an online database containing show profiles. I worked with a freelancer, designing a user-friendly database administration section. This new approach allowed Biasco to create show Websites in a few minutes, virtually cost free.
Additionally, I created a new reporting engine to track those who printed the rebate coupon. By using the information provided by this report, I helped Biasco determine a suitable media plan. Biasco now saves thousands of dollars every month and has improved its overall advertising effectiveness.
Success
Stories:
Need
Help?